South of Scotland Golden Eagle Project Talk 19th May 7pm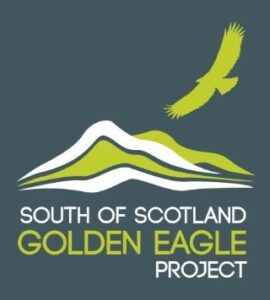 The South of Scotland Golden Eagle Project aims to reinforce the small, isolated and vulnerable population of Golden Eagles in the Scottish Borders and Dumfries & Galloway. Through a series of translocations over a period of 5 years, we will look to increase numbers and prevent the loss of this majestic bird from Southern Skies. This talk will provide a brief introduction to the iconic golden eagle whilst exploring the background to the project and an update on our progress.
The Project will be hosting a talk at Ochiltree Hub, free to all. Please come and support this fantastic project.